The Recovery Village Ridgefield
The Recovery Village Ridgefield offers a full variety of rehab programs for drug and alcohol addictions and co-occurring mental health conditions. We believe that anyone can overcome addiction in a supportive environment with compassionate treatment. Complete with a full-time medical and clinical staff, an array of amenities and many recreational therapy options, The Recovery Village Ridgefield is equipped to help clients begin lasting recovery.
Our Washington Alcohol and Drug Rehab Facilities
Located in Ridgefield, Washington, our 80-bed facility sits on five acres of land and provides people with a safe environment that promotes recovery from addiction. Our standalone detox facility, The Recovery Village Ridgefield Detox Center, offers high-quality medical detox care in addition to the programs at our main facility. A short drive from both Portland, Seattle and surrounding cities, The Recovery Village Ridgefield aims to curb addiction in Washington, Oregon and the greater Northwest US.
Our Locations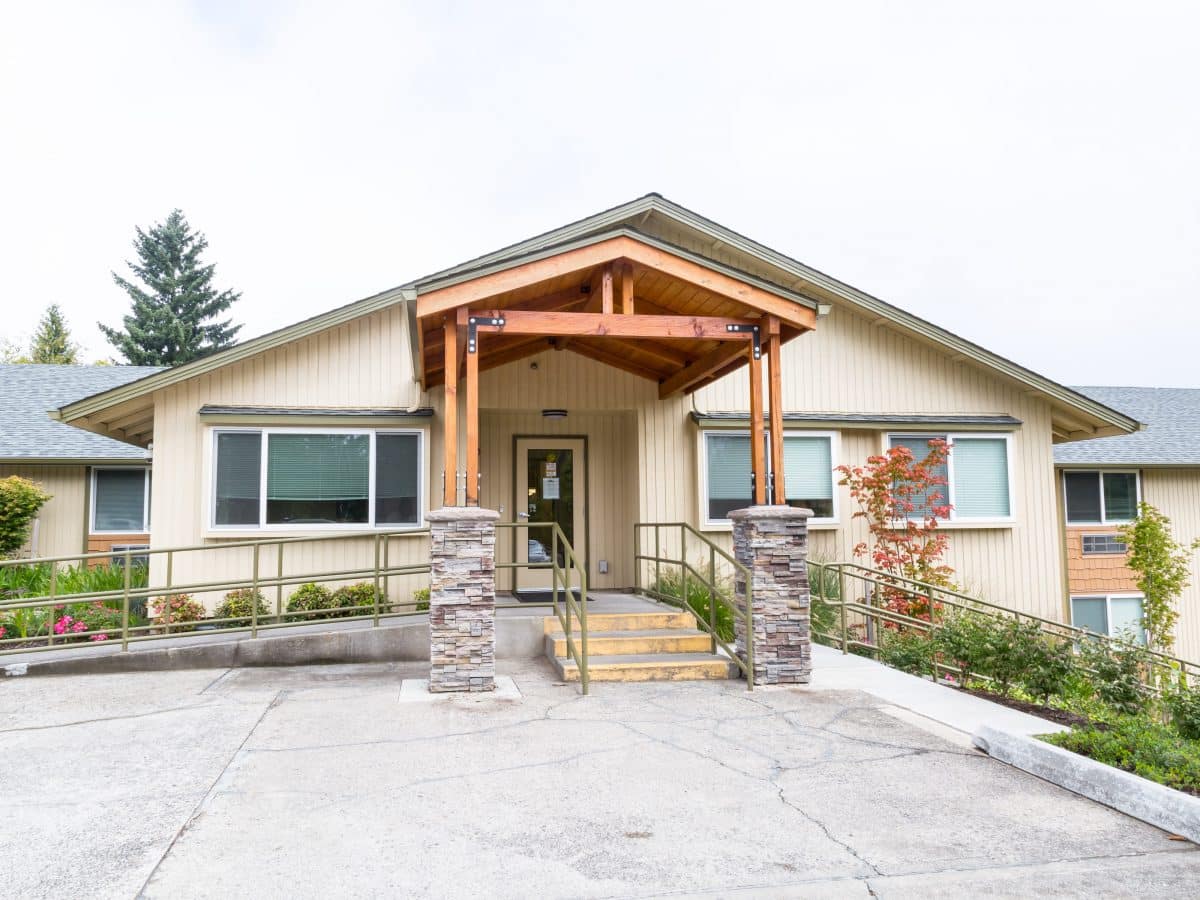 The Recovery Village Ridgefield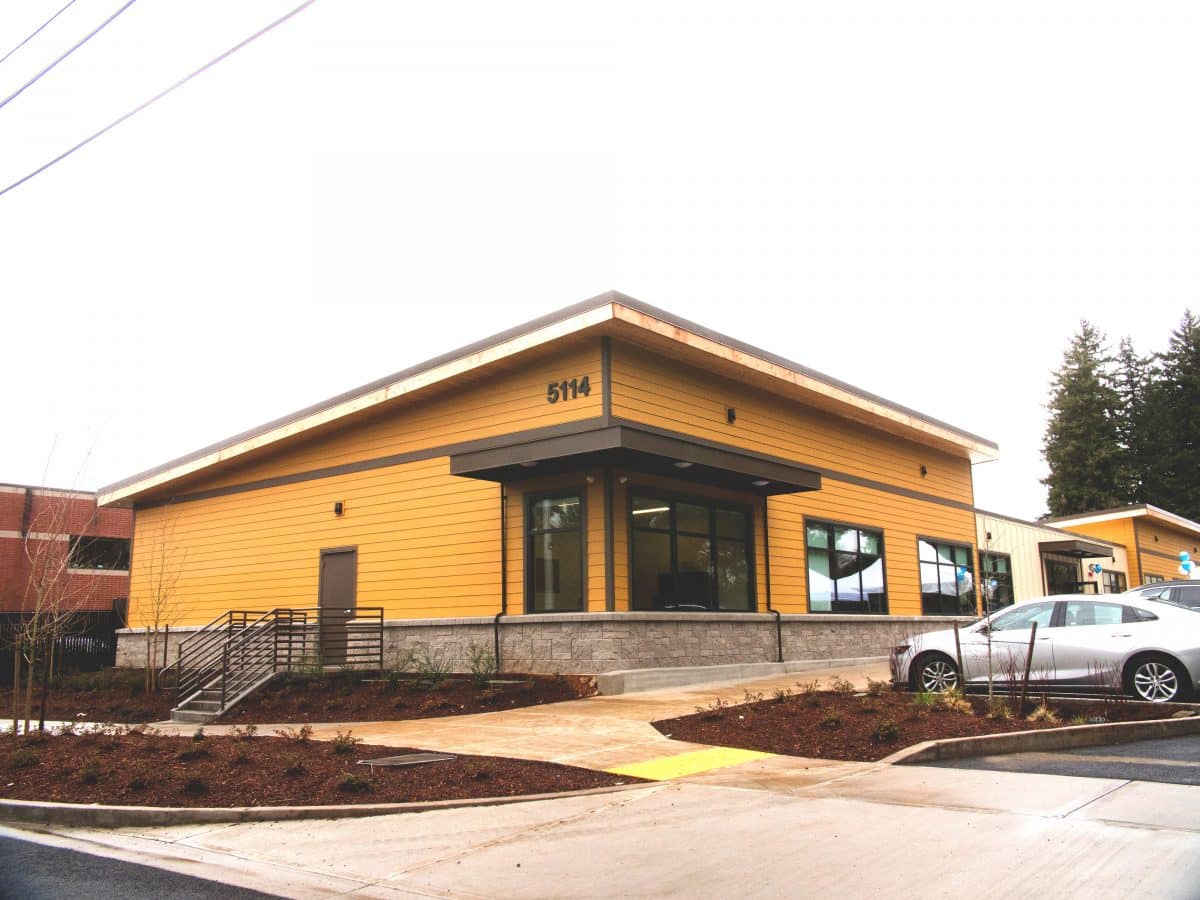 The Recovery Village Ridgefield Detox Center
Levels of Care
As of October 21st, 2020, The Recovery Village Ridgefield will be reopening inpatient and detox services at our Ridgefield, WA location. Partial hospitalization (PHP), intensive outpatient (IOP), medication-assisted treatment (MAT) and other outpatient services will be available to patients through the Nobu telehealth app. For more information, please call (360) 719-1480.
Now Offering Online Counseling Services
Getting treatment for substance abuse and mental health issues with online rehab and counseling just got easier. The Recovery Village Ridgefield now offers teletherapy treatment for those who are struggling from substance abuse and mental health issues.
At Advanced Recovery Systems, patient safety is our top priority. We remain open and committed to providing critical addiction treatment. We are closely monitoring all developments associated with Coronavirus (COVID-19) and are taking proactive steps to ensure the health and safety of all patients, employees and the communities we serve.
To ensure you have full access to our rehab and therapy services, know that our staff is experienced and trained in telehealth and online counseling services for mental health, addiction, and overall drug and alcohol rehab support.
We're still here for you during the coronavirus pandemic, because we're in this together.
Paying for Alcohol and Drug Rehab
Several payment methods are available at The Recovery Village Ridgefield, including paying through:
Our Staff
The Recovery Village Ridgefield is led by full-time medical and clinical staff who are passionate about helping people overcome substance use disorders.
We are looking to fill several nursing and other clinical roles at our Washington facility.
Our Accreditations
The Recovery Village Ridgefield is accredited by The Joint Commission. Additionally, our facility is licensed by the state of Washington, Chemical Dependency Services, and the Department of Social and Health Services (DSHS).
Tour Our Facility
See inside our facility and amenities by touring The Recovery Village Ridgefield virtually.
Amenities
Indoor and outdoor amenities at The Recovery Village Ridgefield include:
Two fully equipped exercise gyms
On-site putting green
Outdoor basketball courts
Horseshoes
Pool and ping pong tables
Badminton, kickball and Wiffle Ball
Disc golf
Off-site softball and bowling
On-site yoga, art and music therapy
Two recreational cottages
Computer lab
Designated smoking areas
Refreshing mountain views
What to Expect
Understanding the expectations for treatment, including items that are and aren't allowed, can help clients prepare for a positive rehab experience at The Recovery Village Ridgefield. 
We recommend that clients bring:
Comfortable, closed-toed shoes

Seasonally appropriate clothing (approximately one to two weeks worth of clothes)

Sleepwear

Sealed (unopened), alcohol-free toiletries, including facial cleanser and moisturizer, shampoo and conditioner, sunscreen and feminine products

Any tobacco product you wish to use during the length of your stay if you're under the age of 21
We do not allow the following items at our facility:
Any drugs or alcohol, drug-related paraphernalia or clothing depicting drugs or explicit language

Any item containing alcohol (including mouthwash, hairspray or other toiletries)

Pants other than yoga pants or leggings

Opened cigarette cartons, medications, vitamin bottles or toiletries
What Our Clients Say
Coleman N.
22:16 10 Jan 22
One of the best treatment centers I've been to all counselors are amazing and staff is amazing they truly just want the best for people's recovery they will fight for you and help you in any areas of your life that you need assistance in I couldn't of had a better experience I spent 57 days in this treatment center and learned so much about myself highly recommend if you're serious about recovery and would highly recommend if you've ever thought about getting clean recovery village will give you the tools to be the best sober you there's always going to be good and bad reviews but just remember it's your experience and you get what you put into it
Stefanie F.
21:49 03 Jan 22
I appreciate all the services they offer and they truly helped me with my recovery. My counselor Lindsay was a great fit for me and helped me work through some issues. All the staff was excellent to work with. They cover a lot of topics including depression, anxiety and anger to help you overcome your addiction. I worked with a lot of great counselors suck as John, Scott, Kay Alicia, Holly and a few others. They had great attitudes and their primary focus is your recovery.
It's a great place to go if you want help. Great staff there. The food is decent as well not amazing and you can smoke on breaks so that's a plus.
This was my 1st treatment center and I had a wonderful experience. The difference here is that I learned a lot from the other patients as much as the clinicians. John D. my clinician was a great support to me and reminding me of all the fun I can have sober. They have a great support system for aftercare and if you can we arrange peer support for accountability. Recovery Village made sure to contact me before and even after I attended and offered any kind of support to me weather it was medical or thinking about changing careers. The only reason it's not a 5 star because there's always little improvements we can do to better ourselves. I look forward to still being in contact with Ridgefield Recovery and thanking all the staff that help us patients during the roughest times, even the holidays like Christmas. Thank you again Ridgefield, and I give big kudos to the BHT's (Behavioral Health Technicians) who work 24 hrs around the clock at the facility. BHT Cathy was a big game changer with her hard work ethic and professional attitude. She is a great listener and you can tell she actually cares because she will address your concerns swiftly. Again, thank you Ridgefield Recovery!
Great place and friendly staff. I would like to especially thank Scott and Engelyn for working so hard and being so helpful!
Very helpful for beginning the process to recovery. This needed to happen for changes to be made.
Alumni Testimonials
After trying on his own and failing, one patient decided it was time to make a change. Learn how one man's life was changed by making the call to speak to one of our intake coordinators and getting into treatment.
Frequently Asked Questions
At The Recovery Village Ridgefield, we understand that people have a lot of questions about addiction treatment. We're available to answer frequently asked questions about addiction treatment, including:
How much does rehab cost at The Recovery Village Ridgefield?

The total cost of rehab at our facility will depend on whether a client has private health insurance, the level of care they need and how long they stay in treatment. We work with many private health insurance companies to make the out-of-pocket costs of rehab more affordable.

Is cell phone use allowed during rehab?

Cell phones will be securely stored upon arrival at our facility, and there is a 72-hour blackout period for all phone use. During residential care, clients can use a phone during designated times, and clients in partial hospitalization may use phones located in our cottages. Clients in intensive outpatient programming may be allowed to use cell phones during non-programming hours.

Does The Recovery Village Ridgefield cover travel costs?

No, we do not pay for travel to or from our facility. However, our representatives can help people coordinate travel plans for a safe and timely arrival.

Can family and friends visit clients during treatment?

Generally, no, loved ones are not allowed to visit people in rehab, except for during family therapy. Family therapy sessions are held in most levels of care at our facility.
For more answers about treatment, call our facility, view answers to other frequently asked questions or read our full what to expect guide.